TAYMODELS SERVICES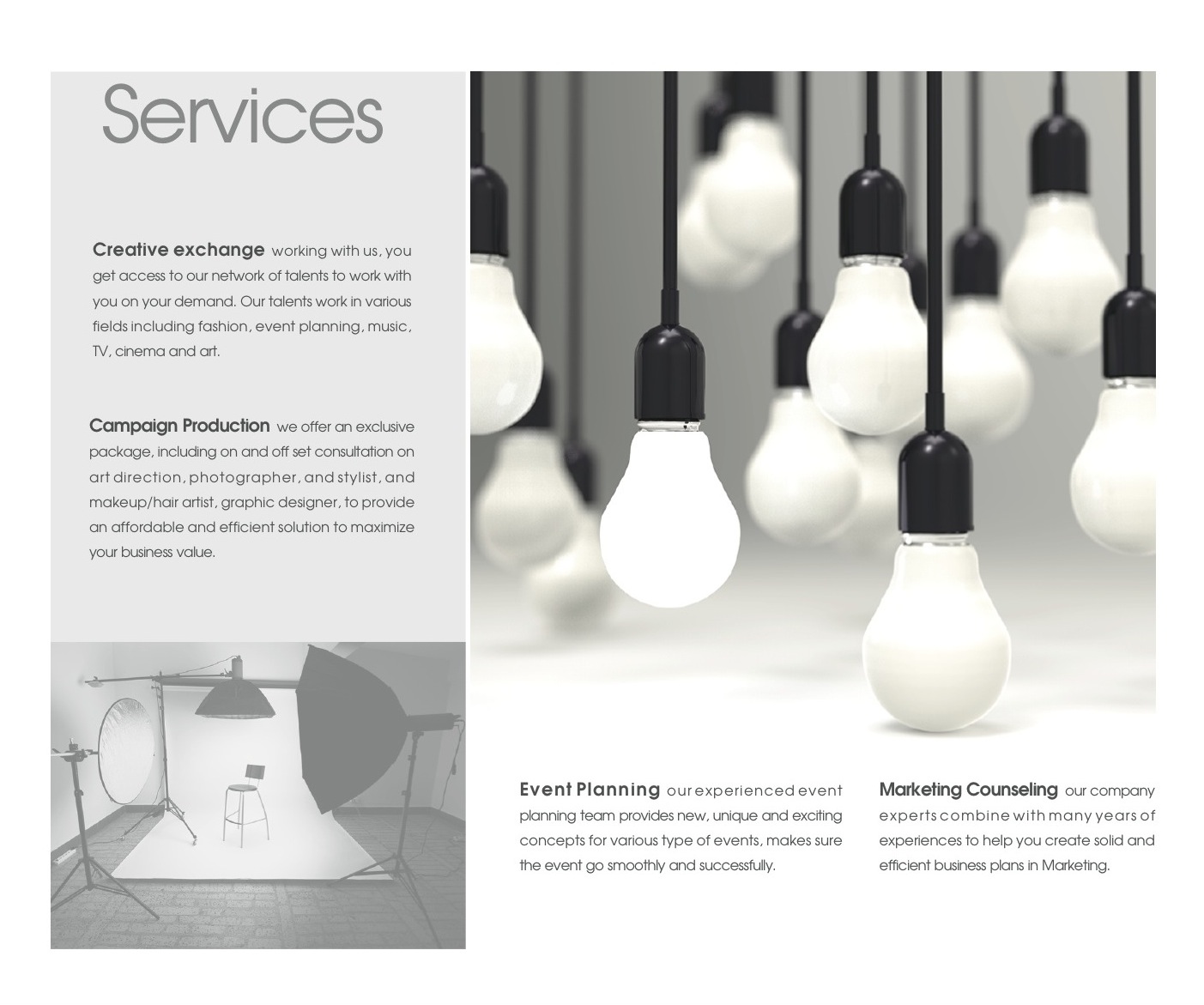 We offer full-package services from creative exchange to campaign production to event planning and marketing counseling.
Creative exchange: working with us, you will get access to our network of talents to work with you on your demand. Our talents including fashion, music, Tv, cinema and art.

Campaign production: we offer an exclusive package, including on and off set consultation on art direction, photographer and stylist, and makeup/hair artist, graphic designer, to provide an affordable and efficient solution to maximize your business value.

Event planning: our experienced event planning team prodives new, unique and exiting concepts for various types of events, makes sure the event go smoothly and successfully.

Marketing counseling: our company experts combine with many years of experiences to help you create solid and efficient business plans in marketing.