Interview
Thomas shares with us about his life, hobbies and future plan exclusively on Nguoi Dep magazine.
Người mẫu Thomas chia sẻ với độc giả của tạp chí Người đẹp về cuộc sống, sở thích và kế hoạch trong tương lai.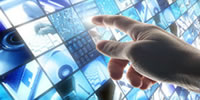 Our exclusive models come from Vietnam and all over the world, making us the first Vietnamese modeling agency to provide both local and international models
Our thorough selection process ensures that our models meet the highest market requirements and cover different kinds of beauty. Adding value to your business, our models work with a strictly professional attitude to make sure your concept is understood and your message gets across. We are constantly recruiting new faces in order to continue to give clients more option from one campaign to the next one.